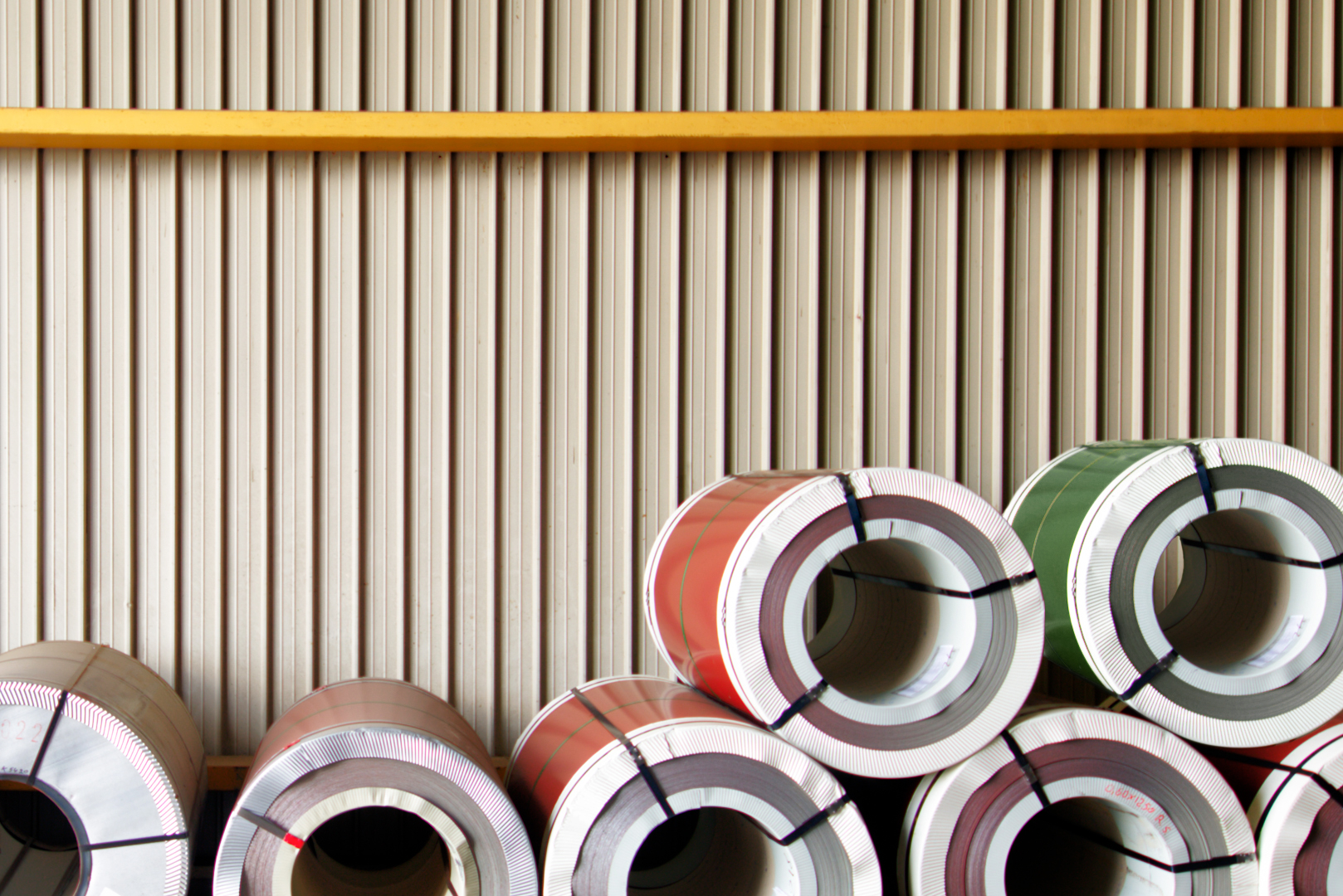 Our pre-painted galvanized steel products are produced from organically coated steel coils according to EN
10346 with grade S 250 GD, supported with Z 100 and anti-fluting treatment.
Finishing – Top coat 5 micron primer + 20 micron polyester – organic coating
Back – Back coat 5/7 micron primer light grey, PU compatible – organic coating
PVC and paper interleave available.
All our pre-painted products are produced in standard sizes, ready in stock, or in custom lengths,
widths and formats for the demanding needs of our customers. Pre-painted coils can be slit or cut to
specific lengths to meet each customer's requirements.
STANDARD SHEET FORMATS: DIMENSION - THICKNESS - WEIGHT
RAL 9002
BG - Grey white
Thickness 0,60 - 0,80
One sided / two sided coating
RAL 1013
FA - Pearl white
Thickness 0,80
One sided coating
RAL 9010
BP - Pure white
Thickness 0,80
One sided coating
RAL 8017
TM - Chocolate Brown
Thickness 0,60 - 0,80
One sided / two sided coating
RAL 3009
RS - Oxide Red
Thickness 0,50 - 0,80
One sided / two sided coating
RAL 6005
VE - Moss green
Thickness 0,60
One sided / two sided coating